A free gaming browser for Windows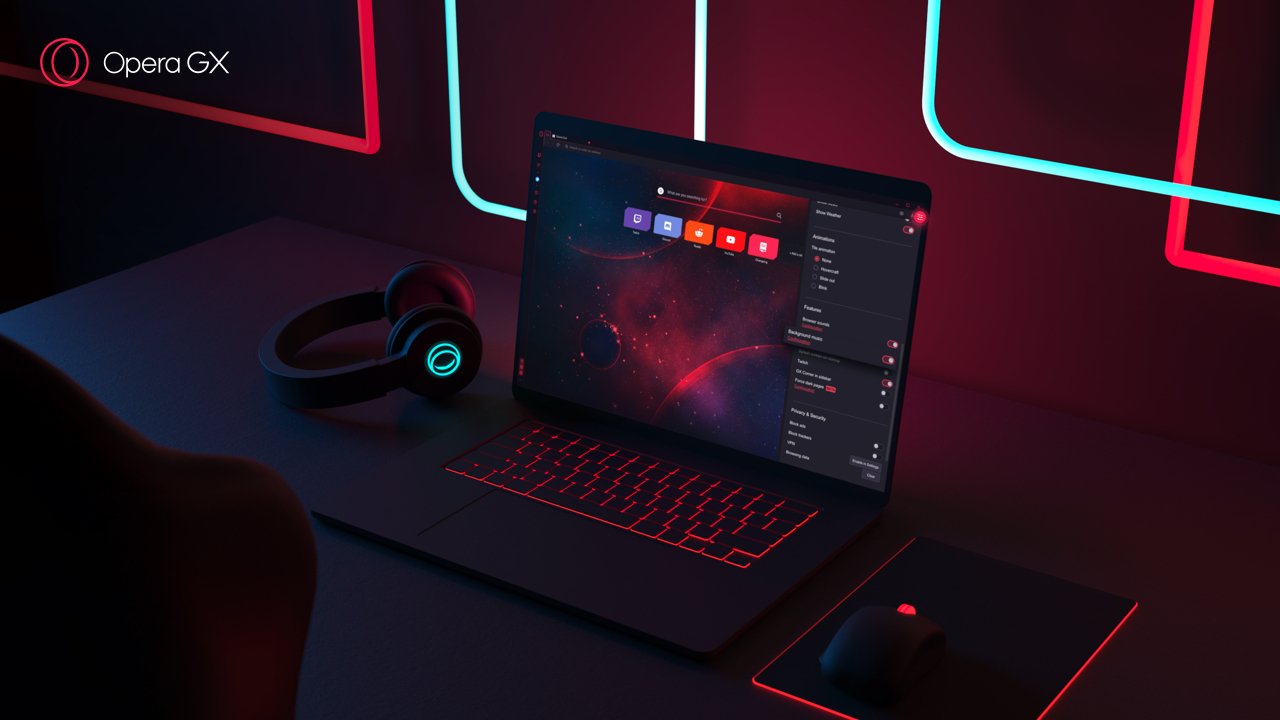 Opera GX is a free and advanced web browser created exclusively for gamers. The Opera GX browser is available for download on Windows systems and includes a customizable UI, light and dark themes, sound effects, and extensions. It also includes an ad blocker, a free VPN, and a limiter that manages RAM, CPU, and network consumption.
You can make the most of your machine by downloading Opera GX. Whether you use the browser for gaming or normal browsing, you will gain access to advanced features that will boost the overall efficiency of your computer. If you want to try some popular Opera GX alternatives, you can try UC Browser, Beaker Browser, Chedot, and Brave.
What can users expect from Opera GX?
Users that download Opera GX will like how fast, user-friendly, and feature-rich the application is. It offers a simple design that readily interacts with several third-party applications, allowing users to instantaneously text with friends, listen to podcasts, and engage with a gaming community. The gaming browser also contains a number of advanced capabilities that can help improve system speed, making browsing and gaming easier.
Does Opera GX have a simple interface?
One of the best features of the Opera GX download is its unusual interface. GX, unlike other web browsers, has a vibrant and dark appearance that is popular among gamers. The Opera gaming browser was also one of the first to launch with an animated logo. It also allows you to configure music so that anytime you open a new tab, you can listen to your favorite music. Users can quickly personalize Opera GX because the entire interface is programmable.
What are the features of Opera GX?
Opera GX is built on Chromium and is intended to give consumers a better gaming experience. You will be lured into the world of games the instant you open the application. This is due to the fact that, unlike other web browsers, Opera GX has a color scheme that is comparable to that of most gaming apps and devices. There is so much you can do with the UI because GX includes a configurable theme with many color options.
Furthermore, the web browser connects seamlessly with third-party programs such as Twitch, Discord, WhatsApp, and Facebook Messenger, among others. This feature is quite useful since it allows users to easily connect with their friends, listen to music, watch live streams, and stay up to date on all the latest gaming news.
After installing Opera GX on your Windows PC, you can watch videos while working. This is accomplished through the detach option, which allows you to pin a browser window on top of other tabs. In terms of sophisticated capabilities, Opera GX offers a free VPN so that users can browse the web safely. It also includes an ad blocker that prevents trackers and advertisers from viewing your browsing history.
If you want a web browser that works across multiple platforms, Opera GX will not disappoint. It includes a comprehensive file-sharing feature that allows you to easily transfer files, photos, videos, links, and other media from one device to another. All you need to do is transfer the data you want to receive to another device, scan the QR code, and you'll have access to the shared content.
Is Opera GX free?
Opera GX is a free Chromium-based web browser that you can install on your Windows computer. It is highly thorough and offers consumers a variety of options. When it comes to security, the Opera GX gaming browser safeguards against DLL hijacking and trackers. In fact, several of its security features outperform those of competing browsers in this category.
Is Opera GX actually good?
One of the greatest web browsers for gamers is Opera GX. It has a number of smart features, such as a RAM and network restriction, free VPN, ad blocker, and more, to ensure that users have a smooth and safe browsing and gaming experience. It also has a customizable user interface and connects readily with third-party programs. The Opera GX download for Windows is quick, safe, and free, with the ability to install many extensions. It is also compatible with Windows 11.